When the federal government sent $9,000 to Patty Myers to pay for her husband's funeral, she got angry. "I didn't want to take a penny. It felt like hush money, like they were paying me to keep quiet about how my husband died in the hospital."
In a burst of inspiration, Patty decided to take the government's money and use it to make a documentary. She found a director through a church friend on Facebook and created Making A Killing, which exposes the covid hospital protocol that she believes killed her husband and thousands of other Americans.
"When I started making this film, I didn't know about the federal money driving the protocol. I do now," Patty told me. The federal money was titanic, flooding hospitals with cash that stimulated record-breaking profits. A new report from Open The Books reveals that the 20 largest nonprofit hospitals in America received more than $23 billion in federal aid during the 2018 – 2021 time period, and "their cumulative net assets soared to $324.3 billion in 2021, up from 200.6 billion in 2018." And, in a wonderful development for the hospitals' top executives, those lavish taxpayer funds enabled many of them to get paid $10 million or more a year.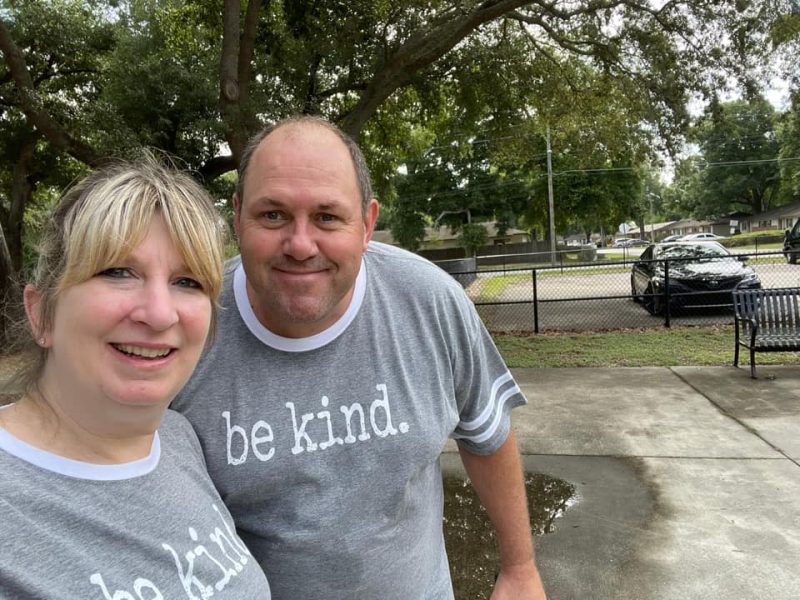 Alas, as Patty discovered, all that sweet federal money came with a catch: it incentivized specific medical treatments for Covid that happened to be deadly. If the hospital admitted you with a Covid diagnosis – great, they got paid more! If they "treated" you with remdesivir, a drug well-documented as lethal – fantastic, they got a 20% bonus on the whole bill! If the hospital tortured you with mechanical ventilation that caused secondary bacterial pneumonia – hooray, they got an even bigger payout! And if the hospital really lucked out and you died of Covid (even if not directly of Covid) – the cash bonanza was absolutely awesome.
"The hospital billed over $500,000 for Tony's treatment and they couldn't even find someone to give him water," Patty said. I notice that Patty can't talk too long about Tony without breaking into sobs. "He was my best friend. He was my partner. We did everything together."
And what they did together was not only difficult, it was inspirational. After they learned their son had autism, Patty and Tony teamed up to create two nonprofits to help kids with special needs in the Orlando area. Patty is now Executive Director of Pathways for Life Academy, a private middle and high school that she and Tony founded, which prepares special needs kids for independence in life and learning. And she's also the director of Building Pathways, which offers classes and summer camps to teach these kids practical skills.
"Tony called me from the hospital and said that we volunteer to advocate for people with disabilities all the time. And here I am in this hospital, trying to advocate for myself and nobody will listen. I've called the news media, the governor, anyone I can think of; nobody will respond."
Tragically, Tony was locked into the Hospital Death Protocol, moving in predictable phases from remdesivir to ventilation, all while being isolated from his family, and refused water, ice, or food. Patty tells his story in Making a Killing in a poignantly straightforward manner, noting that the medical staff randomly stopped his breathing treatments.
Patty did manage an unusual triumph: she talked the staff into giving Tony ivermectin, which dramatically improved his condition. But her triumph was temporary: the staff then refused to keep giving it, telling her that it was not FDA-approved. Tony Myers died on September 9, 2021, almost four weeks after he entered Orlando Health Hospital. He was 55 years old.
Making A Killing also features Dayna Stevens, who tells of the brutal death of her mother. Rebecca Stevens read the Epoch Times, so she was informed enough to refuse both remdesivir and ventilation. But that didn't save her. Her normal medications were withheld, and she was given remdesivir without her knowledge.
"The disdain they showed for my mother once they knew she was unvaccinated was unbelievable," Dayna told me. "They mocked and ridiculed her. Nurses told her that patients who were unvaccinated shouldn't be allowed to get oxygen. It's almost like they normalized cruelty. They wouldn't release her to me, so I called the cops."
All Dayna's efforts failed. She watched as medical staff at Advent Health Hospital in Altamonte Springs, Florida took away her mother's oxygen and sedated her to death. Rebecca Stevens was 59, a grandmother of five.
The intense suffering of Patty and Dayna permeates the screen, leaving viewers bewildered. When did America transform into a place where patients have no rights and life is pathetically cheap? How did hospitals metastasize from houses of healing into chambers of horrors? Where did "Do No Harm" go?
Nobody knows how many people died due to the lethal hospital protocols. I've heard estimates ranging from hundreds of thousands to over a million. Senator Ron Johnson appears in Making a Killing to condemn the "rigid top-down protocols" that caused this catastrophe. "Patients lost all their freedom when they went in the hospital," he said.
And Robert Hall, a State Senator from Texas, told Patty, "Hospitals refused early treatments, and they treated patients wrong and too late. And they got huge financial incentives for a long hospital stay."
The media has managed to muffle the voices of the bereaved, stifling their stories and ignoring the killing. For now, anguished family members have been confined to telling their stories to activist organizations like American Frontline Nurses, FormerFedsGroup Freedom Foundation, and Protocol Kills. But their voices may finally break through, now that they've entered the legal arena.
Fourteen bereaved families in California have filed "wrongful death" lawsuits against three hospitals, claiming that their loved ones were murdered by the protocol. And the family of Grace Schara, a 19-year-old girl with Down Syndrome who was sedated to death as her family watched on FaceTime, is suing a hospital in Wisconsin "to pave the way for thousands of other victims' families to file similar claims."
As for Patty Myers, she's hard at work finishing up Making a Killing 2. "After the film came out, so many nurses reached out to me begging to tell their story. They want to share what they witnessed and how they were bullied to keep quiet. And we're following the money trail of the hospital protocols to see how it all worked. We're digging deep."
I asked Patty how she got the money to make the new film, given that she had used up the government's funeral payout. "I was at a Reawaken event with a sign that said, "My husband was killed by the hospital protocols." A man saw it and came over crying. He gave me the money."
When I last spoke to Patty, she was hard at work at the school she and Tony founded, working on maintenance issues. "Our kids in the nonprofits miss him," she told me. "He was the maintenance guy and the bus driver. I miss him, too. Now I have to figure out how to fix everything by myself."