We warned our readers a couple of weeks back that opinion pieces were taking on the role of editors of scientific journals. We stated, "The arguments put forward are virtually all the same: loud, strident and based on the poorest quality evidence available." Unfortunately, this was the case with the Cochrane Review on Physical Interventions to interrupt the spread of respiratory viruses (A122 for short).
We are not modellers, so we cannot see into the future, but we got it right this time in a visible and unexpected way. We will cover the issues around this new trend starting from the example of A122, but for now, Tom has emailed the New York Times.
The piece caused the Cochrane Hierarchy to issue an apology for lack of clarity without reference to the authors.
Enjoy or be appalled as Shar310 was: it's up to you.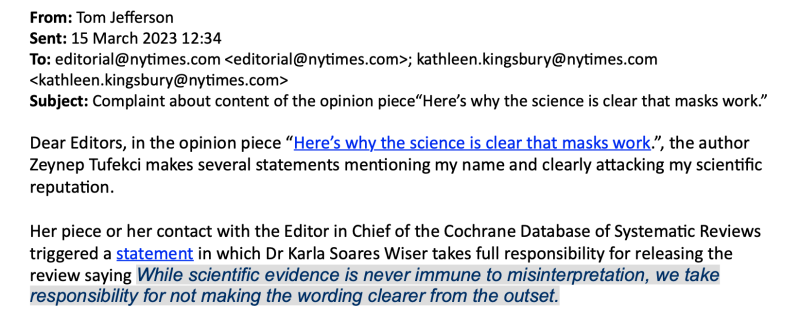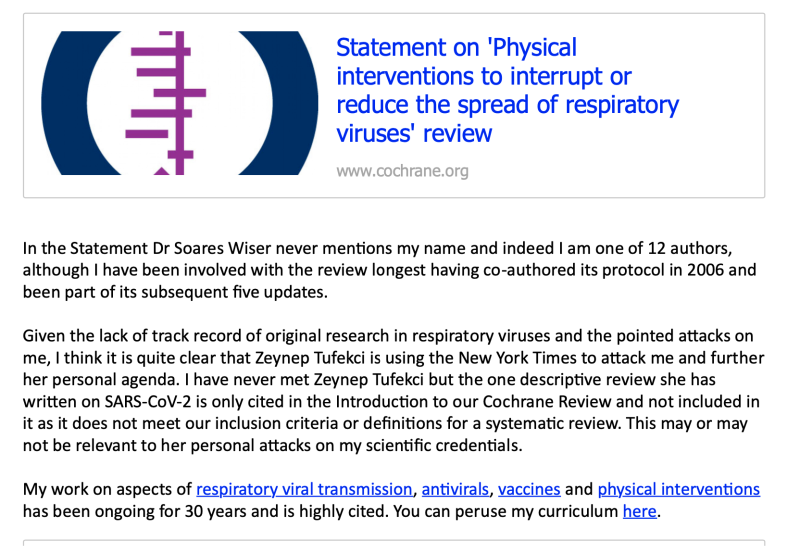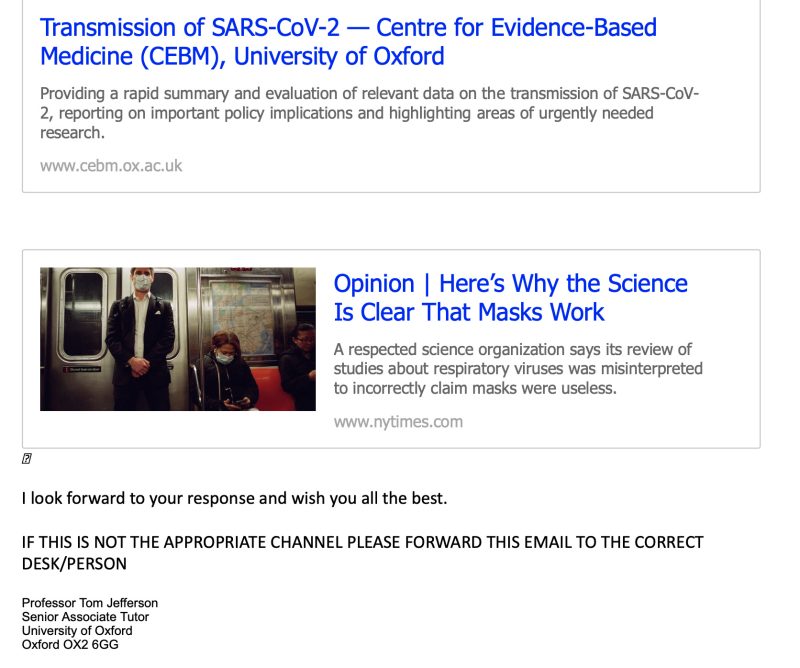 There's more on this story today over at
-Maryanne Demasi reports: Did Cochrane sacrifice its researchers to appease critics?
-The DisInformation Chronicle: Unmasking the New York Times' Zeynep Tufekci
-Kelly K: Check Your Work: Where US Mask Rhetoric Went Wrong
---
We shall keep you posted.
Reposted from the authors' Substack